Nancy Roecklein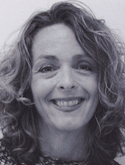 A Bronx, New York native, Nancy Roecklein started in 1982 with a BA in Journalism from New York University. After the birth of her two children she returned to school to get an AAS in Nursing from Bronx Community College in 1994. She has worked primarily in oncology maintaining her OCN certificate. She presently works as a Nursing Clinical Specialty Coordinator in the Department of Genetics and Genomic Sciences at Mt. Sinai Hospital in New York and as a Staff Nurse at the Einstein Hospital's oncology unity in the Bronx. When  her sons headed off to college so did Nancy returning to the Masters program at New York University where she is currently enrolled in the Adult/Primary Palliative Care program.
For an update on Nancy, check our SCHOLARS SUCCESS STORIES.
Scholar Update
It's been a whirlwind of activity since I last checked in with NEF! In August 2011, I entered the DNS program at the CUNY Graduate Center as a Jonas Scholar and part of the 6th Cohort. I completed my first year in May 2012 and successfully passed First Exams in June. I am proud to tell you that during the 2011-2012 academic year, my first article, Using Standardized Nursing Languages in End-of-Life Care Plans, was published in the October 2012 edition of the International Journal of Nursing Knowledge. I was also very pleased to present this case study in poster format at the 5th Nursing Economic Summit in Washington, D.C. in June 2011. In July 2011, I successfully passed my ANCC accreditation exam. Now, in my second year in the DNS program, I am in the midst of studying statistical analysis, qualitative methods, and quantitative methods. Activities in addition to my studies include representing my program on the Doctoral Student Council, being a Student Member of the Graduate Council, and participating in the Mentor/Mentee program newly established by Dr. Donna Nickitas for our DNS program. It is very important to me, personally and professionally, to reach back for the hand of those who follow and, as such, I feel privileged have taken a student in Cohort 7 "under my wing". As always, I am grateful for the financial support provided to me by the NEF that I might pursue my dreams.