Nurses Educational Funds, Inc. Board Member, Karen A. Ballard, Receives The Inaugural ANA-NY Hall of Fame Award
(Source: the November 2017 ANA-NY Newsletter)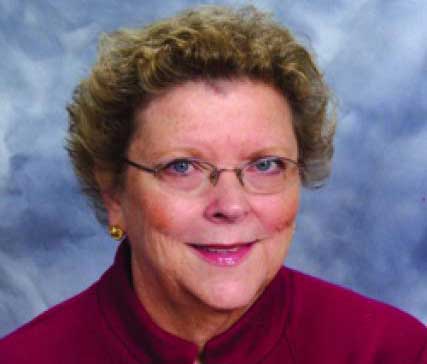 The ANA-NY Inaugural Award recognizes a member who has made a sustained contribution to ANA-NY's mission and to the profession of nursing in New York State in the area(s) of nursing practice, education, and/or research.
This year ANA-NY is honored to recognize the recipient of the Inaugural ANA-NY Hall of Fame Award:  "Karen A. Ballard, RN, MS, FAAN"
Karen A. Ballard has been actively involved with ANA-NY, ANA, Nurses Educational Funds, Inc. (as a longstanding NEF Board of Directors' member), Nurses House, NYSNA, the State Board for Nursing, NYONEL, NYS-DOH, and CANE.  Karen has progressed through numerous appointed and elected positions within the professional organizations and has always been a true leader and role model.  She has fought long and hard for the "BS in Ten" bill.  Her contributions  to amending nursing standards and educatingc both nurses and others on the actual and potential role of nursing are too numerous to count.
Not only was ANA-NY created by the formidable efforts of this nurse, but ANA-NY flourished under her leadership as its inaugural Executive Director with a membership that now approaches 5,000.  There is no greater evidence of her enduring value to nursing and to the health and welfare of NY residents than her pivotal role in the establishment of ANA-NY. 
As a clinical nurse specialist in child and adolescent psychiatric-mental health nursing, she provided compassionate, competent, exemplary services to individuals and families often misunderstood and neglected by the "health care system".  In doing so, she set an example, and was an excellent role model, for nursing students and colleagues committed to being patient advocates. Her nursing educator roles, publications and presentations have been transformative.  She has electrified and mobilized nursing students, novice and seasoned practitioners alike to strive for excellence in their practice and advocacy of patients and their families.
"We, the nursing profession and the public we serve, are indebted to Karen Ballard.  It is fitting, indeed, that she be awarded the inaugural ANA-NY Hall of Fame Award."