Nurses Educational Funds, Inc.
Gala Reception
Honoring
Madeline A. Naegle, PhD, RN,
The Foundation of the National Student Nurses' Association
on their 50th Anniversary, and the 2019 NEF Scholars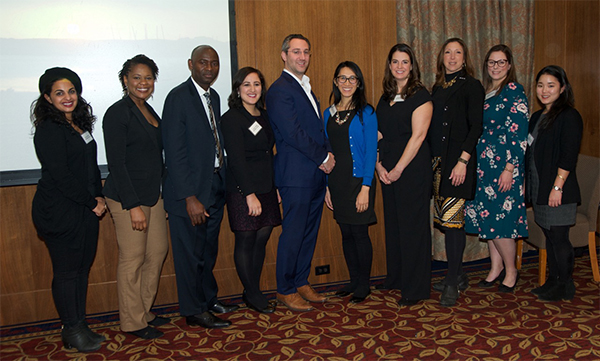 The 2019 NEF Gala Fundraising event was an enormous success! Held on Wednesday, November 13 at the Griffis Faculty Club in New York City, more than 100 guests gathered to celebrate Nurses Educational Funds, Inc., its honorees and scholarship recipients. Our thanks are again extended to Rosanne Raso and her wonderful Executive Assistant, Uvanda Reynolds, who facilitated all of the arrangements at the Griffis Faculty Club. Our appreciation also goes to Judith Ochola and Suzette Joseph, registered nurse and undergraduate student at Hunter Bellevue School of Nursing, who for the third year assisted NEF in welcoming guests at the registration desk.Read more...
Nursing Scholarships for Graduate Education
Nurses Educational Funds, Inc. (NEF) is a not-for-profit organization which seeks and distributes funds to registered nurses who are in need of nursing scholarship assistance for graduate study. NEF is administered by a Board of Directors comprised of prominent leaders in nursing, business, and other professions. Nurses comprise the majority of board members.

NEF has been in existence for over 100 years! It was in 1912 that the first two Isabel Hampton Robb scholarships were awarded to two nurses, Cecelia Evans and Lisle French. From then on NEF has continued to support nursing professionals motivated to seek graduate degrees. With the support of those who value the critical need for:
nursing educators
advanced nurse clinicians
nurse researchers
NEF, the largest, single, private, professionally endorsed source of funds for advanced study in nursing will continue with this work for the next 100 years!
Nurses Educational Funds, Inc. Honors Madeline A. Naegle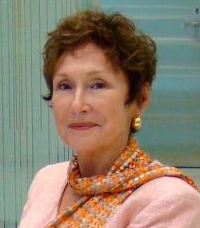 Nurses Educational Funds, Inc. has initiated a campaign to raise money for a mental health nursing scholarship honoring Madeline A. Naegle, PhD, CNS-PMH, RN, BC, FAAN, national and international nursing leader in mental health/substance abuse education, research, and practice.Read more...