Nurses Educational Funds, Inc.
Mourns the Passing of Barbara Jonas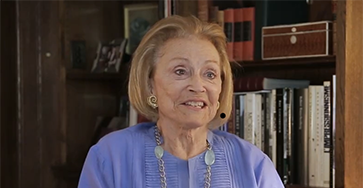 Barbara Lynn Jonas, MSW, FAAN (h), FAANP (h), died on October 23, 2018. A long time activist in the arts, mental health, public policy and a respected psychiatric social worker, Barbara Jonas and her husband Donald Jonas, a leading retail executive, brought together their professional expertise and personal passions to address a growing crisis in our nation's healthcare system — the shortage of professional nurses — and established Jonas Nursing and Veterans Healthcare (JNVH) in 2006, a first-of-its-kind philanthropic program dedicated to advancing the nursing profession and helping returning veterans. Read More ...
The NEF Gala Honoring
Donald and Barbara Jonas
on November 7, 2018
Will Be Held With a Special Tribute to
Barbara Jonas In Memoriam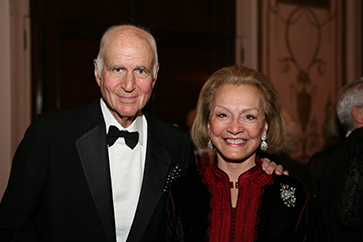 Wednesday, November 7, 2018 6pm to 8pm
Griffis Faculty Club
521 East 68th Street (at York Avenue)
New York, NY 10065
---
Tax-deductible Admission tickets are available @ $100
Patron(s)tax-deductible contribution tickets @ $250
Benefactor(s) tax-deductible contribution tickets @ $500


Tax-deductible admission/s and tax-deductible contributions may be paid with a credit card by going to the NEF Web site at:
www.n-e-f.org and clicking on "Donate." until November 6, 2018
A check for attending the Gala that is tax-deductible,
(to the extent allowed by law) may be made out to:
Nurses Educational Funds, Inc.
137 Montague Street, Suite 144
Brooklyn, NY 11201
Those who are unable to attend but wish to contribute may pay online or mail a tax-deductible contribution to NEF as indicated above.
If unable to respond by October 30th please contact:
Jerelyn Weiss, Executive Director
at (917) 524 8051 or email: This email address is being protected from spambots. You need JavaScript enabled to view it.
Individual and corporate sponsorship contributions are available at the following levels:
Pearl: $1,000
Topaz: $2,500
Ruby: $5,000
Sapphire: $10,000
Emerald: $25,000
Diamond: $50,000 includes a permanent Scholarship with naming opportunity.
All sponsors will be recognized in the program and at the event if your reply is received by October 29, 2018. Sponsor recognition after this date will be exhibited at the event.
Nursing Scholarships for Graduate Education
Nurses Educational Funds, Inc. (NEF) is a not-for-profit organization which seeks and distributes funds to baccalaureate prepared registered nurses who are in need of nursing scholarship assistance for graduate study. NEF is administered by a Board of Directors comprised of prominent leaders in nursing, business, and other professions. Nurses comprise the majority of board members.

NEF has been in existence for over 100 years! It was in 1912 that the first two Isabel Hampton Robb scholarships were awarded to two nurses, Cecelia Evans and Lisle French. From then on NEF has continued to support nursing professionals motivated to seek graduate degrees. With the support of those who value the critical need for:
nursing educators
advanced nurse clinicians
nurse researchers
NEF, the largest, single, private, professionally endorsed source of funds for advanced study in nursing will continue with this work for the next 100 years!